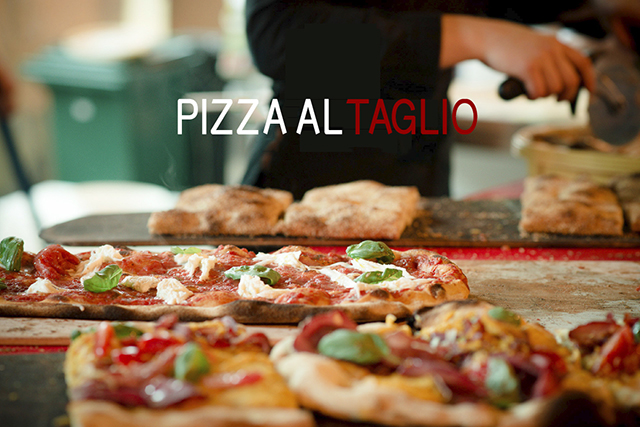 PIZZA AL TAGLIO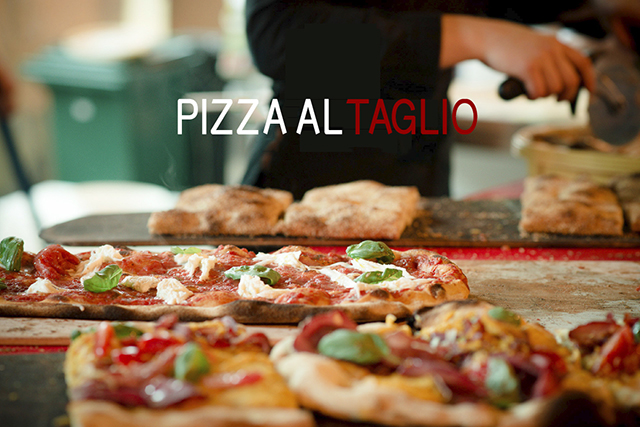 Italy is the home of pizza, and Italians eat it in different ways and shapes.
That's why we are going to present to all of you the Italian "Pizza al Taglio" (pizza by the slice).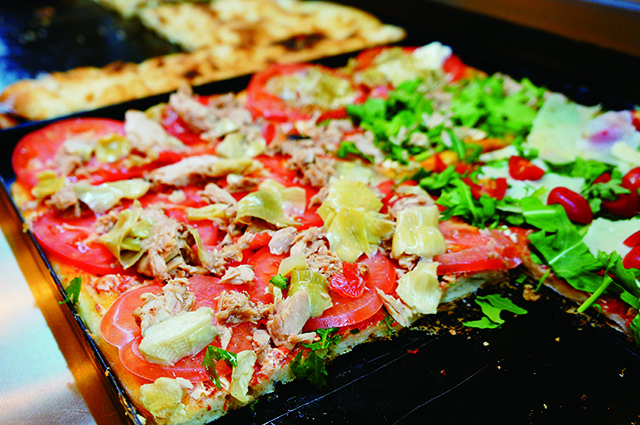 Pizza al Taglio was invented in Rome but it soon became popular in all the other regions of Italy.
It's available with different toppings, from the traditional ones to the more inventive ones.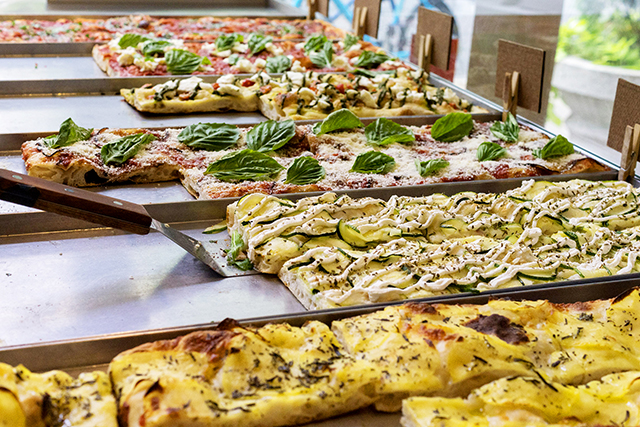 As the tradition says, the pizza al taglio is baked in big rectangular trays
and it's usually sold in square or rectangular pieces by weight.
In other regions pizza al taglio is sold by piece and sometimes it's
not a square piece but it's a slice or a small round folded pizza!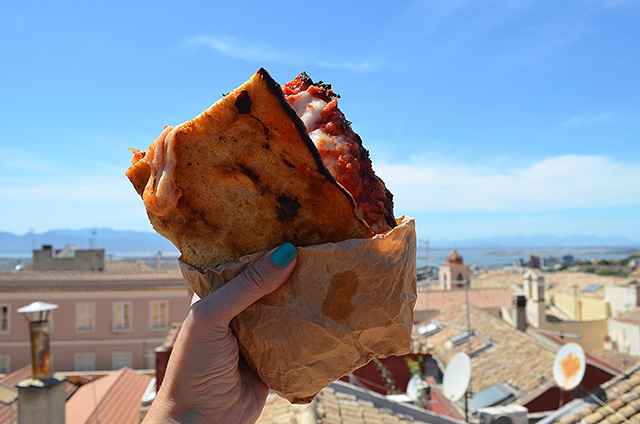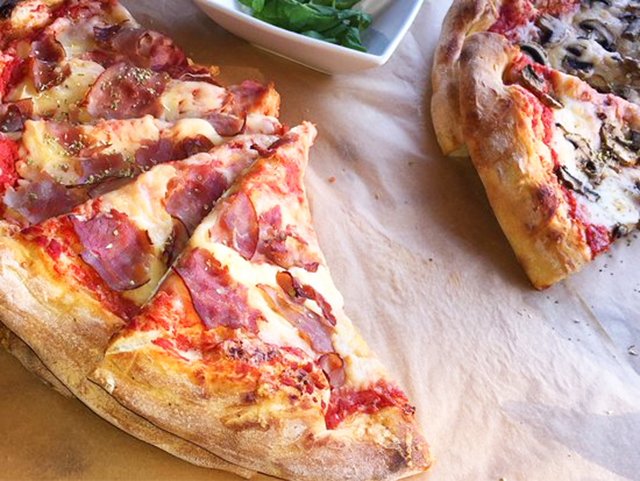 Why to love pizza al taglio? 
You don't need a table or cutlery, it's faster and cheaper than going to a pizzeria
to eat a classic round pizza! You can eat it wherever and whenever you want!
Students usually eat it as a snack during the break at school, it's perfect as a quick
lunch or dinner for working people and everybody enjoys it as an aperitif.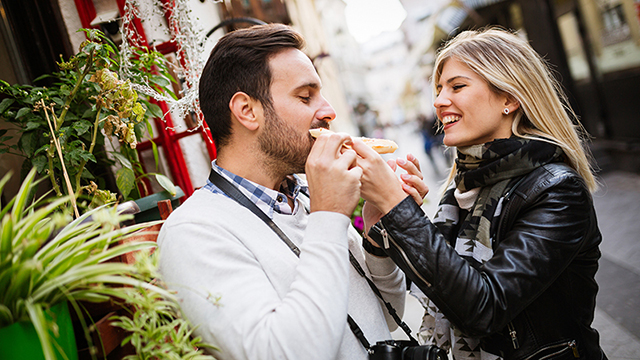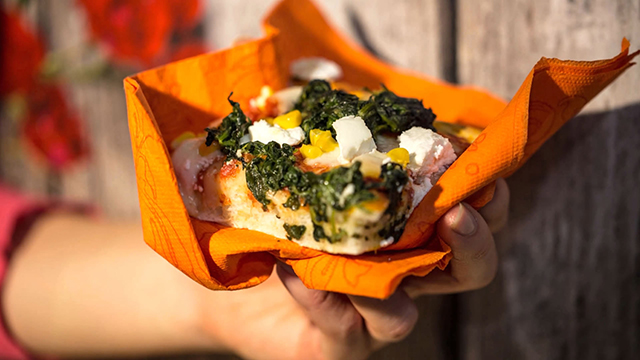 Pizza Saporita brings to you the real Italian Culture and Experience!